Three Photographers
Paul Mpagi Sepuya
Gerardo Vizmanos
John Coplans
These photographers are challenging me to make better images. We are all working with abstraction, with multiple images (overlaid, grouped), with motion blur, and with mirrors. These photographers show what is right in front of us, arranged, aligned, from their point of view. Plus some mystery. Mystery is good.
Here are some brief notes on each of these photographers and a very small sample of their work.
Paul Mpagi Sepuya
https://www.paulsepuya.com/
Paul Mpagi Sepuya,
Magnum Square Print
I started paying attention to Paul Mpagi Sepuya in November 2018, when Magnum and Aperture included him as one of 100 artists in a fundraiser for the Aperture Foundation. Small, 6" x 6" prints. I was drawn to the reflected, refracted, fragmented energy of the image.
Searching through my digital archive, I found my earliest entry for Paul Mpagi Sepuya, an
article in Vice, from December 2016, on reimagining the sculptures by George Segal that commemorate the 1969 Stonewall riots
. Sculptures which were controversial when they were created in 1980 but seem completely understated and possibly problematic today. Sculptures which became a landmark when placed in a small park on Christopher Street in 1992.
It's a signature Paul Mpagi Sepuya. Layered. Tripod legs and human legs. Body parts. A black man. A white man. Imagery beyond the rectangle which seems to frame the image but is part of it. Imagery that both adds context and obscures content.
There has been an explosion of his work this year, from
the cover of Artforum
,
an exhibit at Team Gallery
and inclusion in
the Whitney Biennial
. He is active on
Instagram
.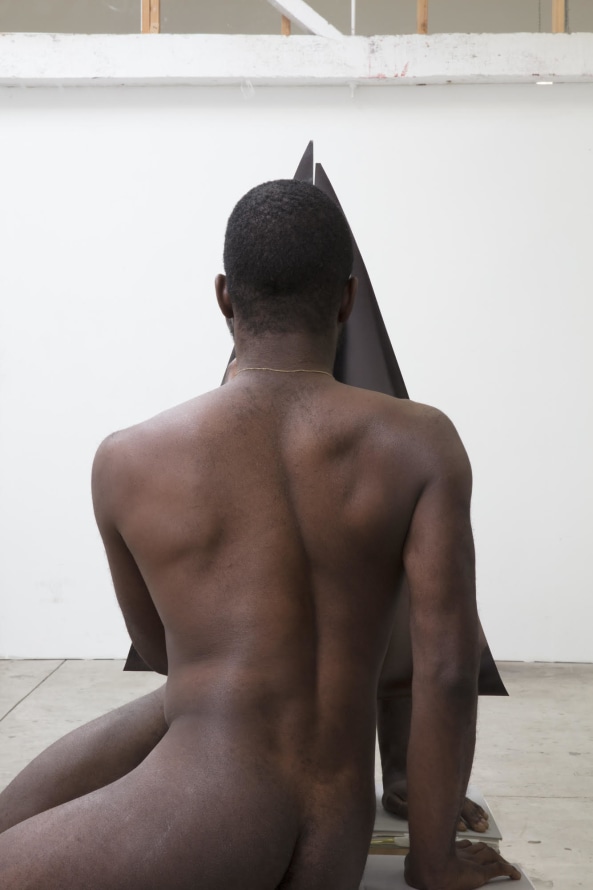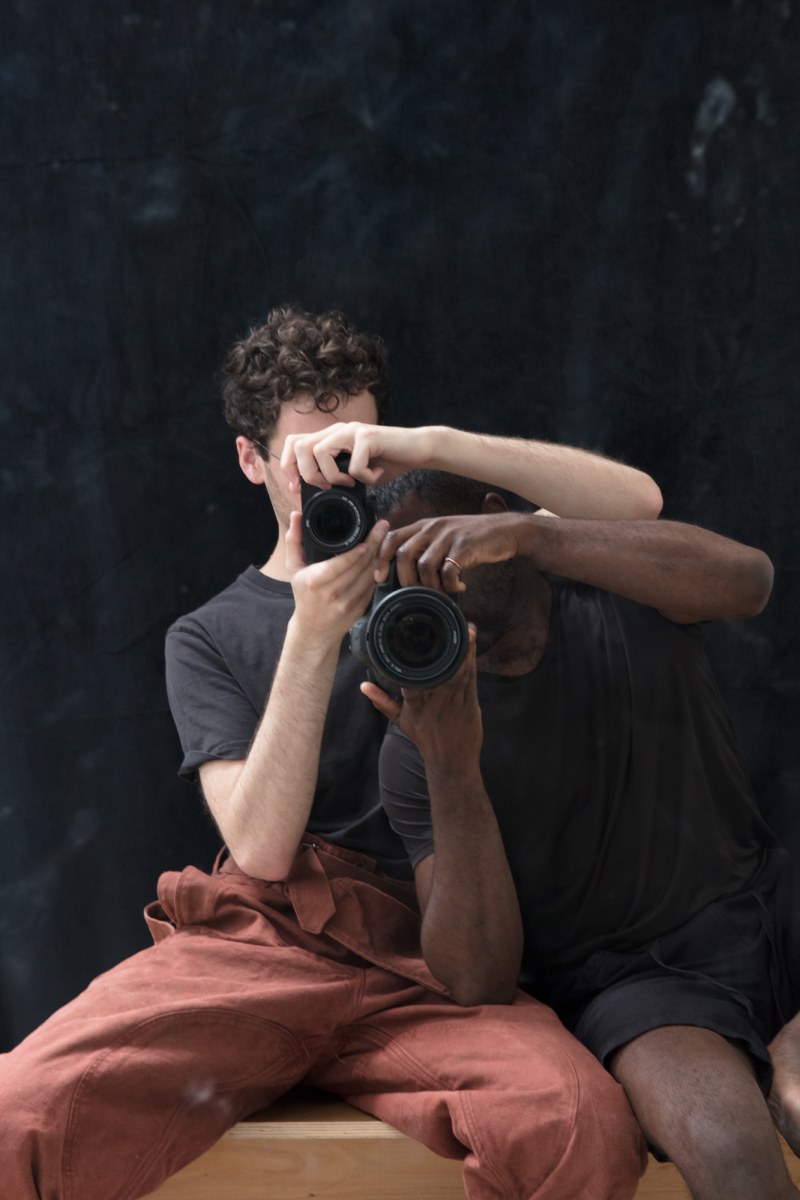 Gerardo Vizmanos
Instagram, April 21, 2019

Hidden Subject
Unidentified
John Coplans
Two friends, independently, suggested that I should look at John Coplans' work. An aging body. Portraits with no face. Some very small (a few inches on a side), others very large (several feet on a side).

John Coplans started this series in his 60s. My age now. A body that is and isn't what it once was. Challenging the cultural assumption that only the beauty of youth should be exhibited.

The images are both shocking and ordinary. Sometimes confusing (What am I looking at?).
Frieze, No. 2, Four Panels, 1994
Self Portrait (Back Torso from Below)
Interlocking Fingers No. 18, 2000
Wikipedia: Writing about Coplans
"The photographic work of John Coplans has been a focus of academic study and art criticism since he began his self-portraits in the 1980s. His challenge of the ageist norm and beauty standards in Western culture, as articulated through his photography, has been studied in books such as Christophe Blazer's The Century of the Body
,
James Hall's The Self Portrait: A Cultural History
,
Jules Sturm's Bodies We Fail: Productive Embodiments of Imperfection
,
Davis Melody's The Male Nude in Contemporary Photography
, and many others."